This event has already occurred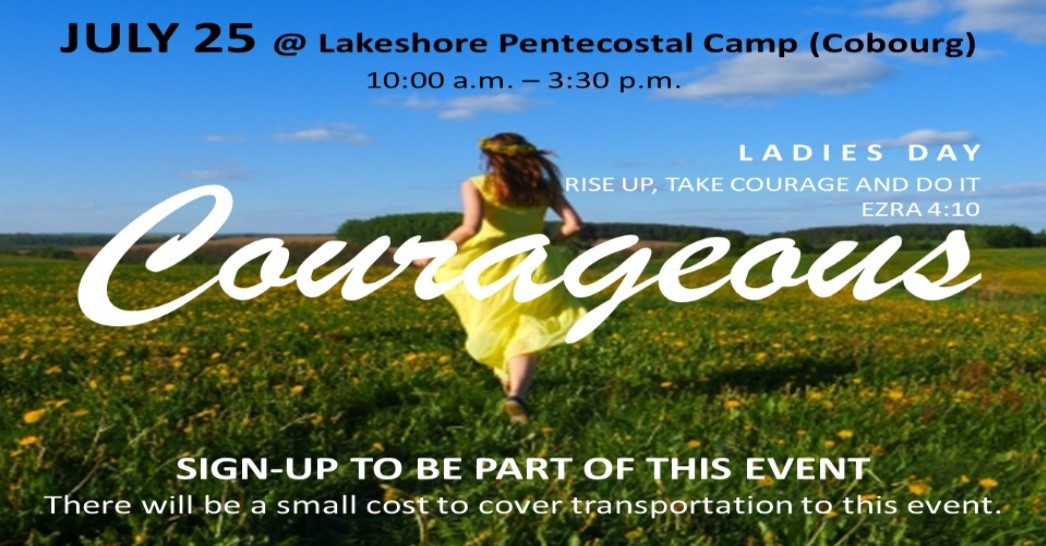 Save to your Calendar
Women are invited to attend this event where women from different churches can come together at Lakeshore Pentecostal Camp in Cobourg.
You must sign-up for this event so proper transportation can be organized.
There is no cost for the event, but we will collect $10 person to assist in transportation.
There is an option to purchase lunch at the Camp Cafeteria for $11.
Schedule:
10:00 a.m. - Coffee Moments
10:30 a.m. - Service with Margaret Gibb
Lunch - Optional: Is available at the Camp Cafeteria for $11
2:00 p.m. - Interactive Discussion on Courageous Living