This event has already occurred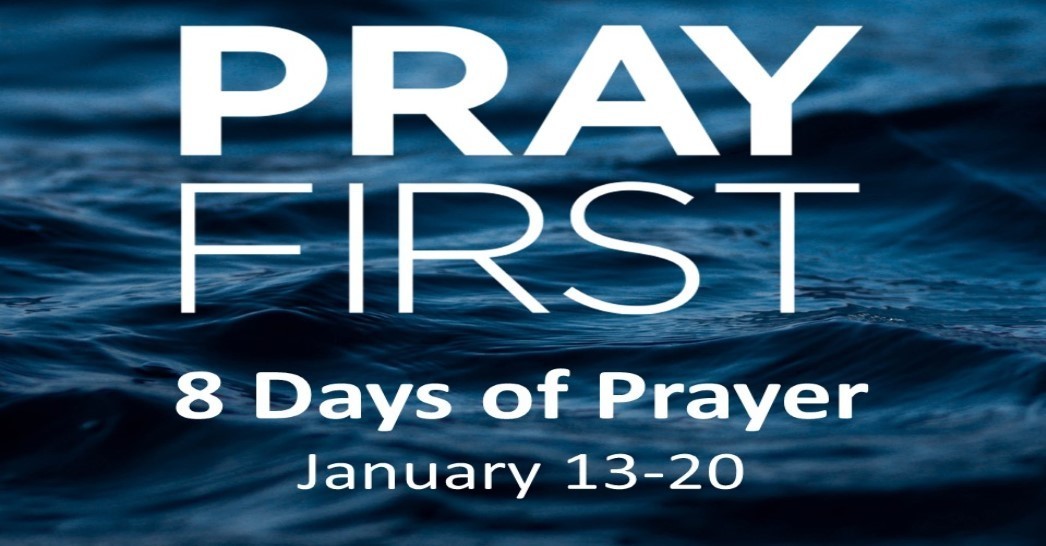 Save to your Calendar
PRAY FIRST
This will be our prayer theme in 2019, and we want to kick-off the new year with 8 Days of Prayer.
We want to "Pray First" in every situation, whether good or bad, we need to pray before we act.
Many times people act first and then want God to bail them out of that situation, but prayer should be our first response, not our last resort.
Once you learn how to pray, prayer can become a part of everyday life.
And then…
Before the day begins
Before you go to bed
Before you go to work or school
Before you send that text
Before you eat, drive or travel
When bad things happen
Before bad things happen
In every situation - PRAY FIRST!
Prayer changes everything!
8 DAYS OF PRAYER
We are setting aside the days of January 13-20 for a time of focused prayer, and we encourage you to join us.
Each of our Small Groups, will also be using their sessions that week to join in this prayer initiative.
WORSHIP & PRAYER NIGHT
Sunday January 13 at 6 p.m., we will gather for an evening of worship and prayer.
HOUSEHOLD COMMUNION SERVICE
Sunday January 20th @ 10:30 a.m.
We will take time in this service to allow families to share communion together, and recieve prayer for the coming year.