This event has already occurred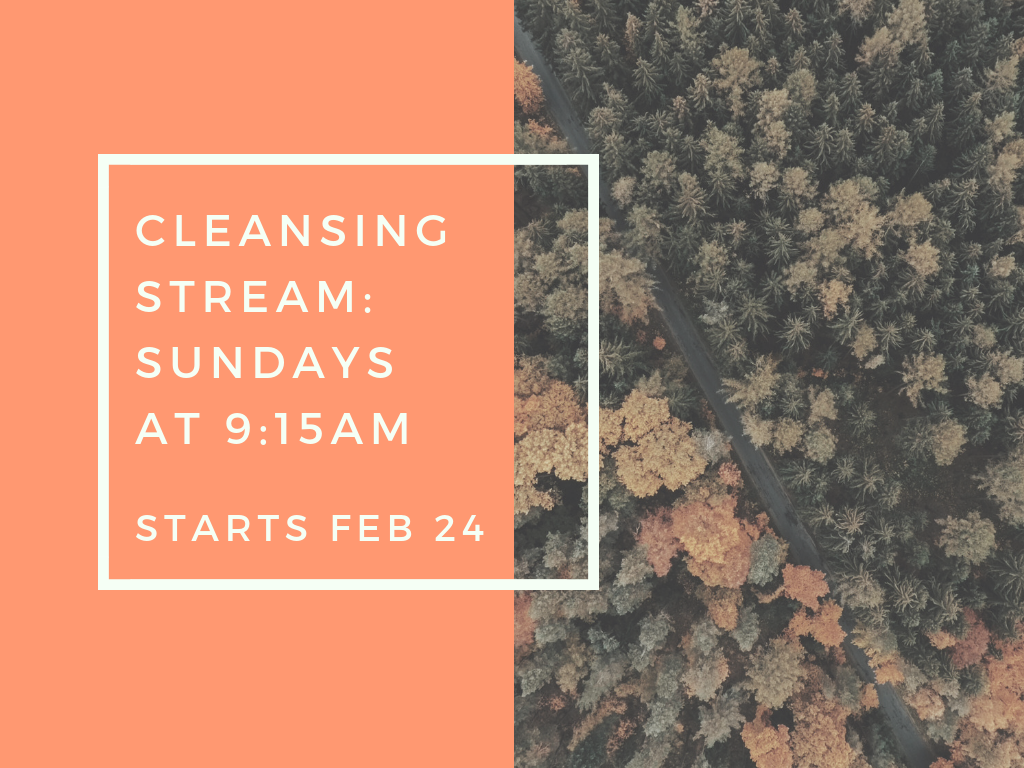 Save to your Calendar
The Cleasing Stream Class will take place Sunday mornings from 9:15 am to 10:15 am, starting February 24th.
The Course runs for 8 weeks (excluding Easter Sunday - April 21) and concludes on April 28th.
You need to sign-up to be part of this course. There is a cost for the workbook and an additional cost for the One Day Retreat on April 27th.
You can order your workbooks online (for only $52) by clicking here.
The books include a Course Workbook and "The Bait of Satan" by John Bevere

About Cleansing Stream
Cleansing Stream is a discipleship ministry that is designed to identify, define and then help to establish key Biblical truths that are vital to every follower of Jesus living life the way God intended. Being a Christian is described in scripture as "brand new", 'being moved from darkness to light", "the old passing away – the new arriving", "living life abundantly". Cleansing Stream introduces the believer in a very practical, step by step approach to that brand new way of living life as we follow Jesus.

The Cleansing Stream Seminar, establishes key truths from God's Word that are the foundation for a follower of Jesus Christ to live life the way God intended. With that Biblical foundation established, participants then continue through the course by attending a Cleansing Stream Retreat which is lead by Cleansing Stream leadership and attended by churches from that region.
Cleansing Stream is about finding "freedom for your journey". Wherever you are on your Christian journey, the course can help you live your life in Christ to the fullest.

The Cleansing Stream Class is held at Highway Gospel Church Sunday's at 9:15 a.m. (prior to our morning service), starting on February 24, 2019. (The Retreat will be held on Saturday April 27, 2019). There is a small cost for your Cleansing Stream workbook, and another cost for the Retreat.